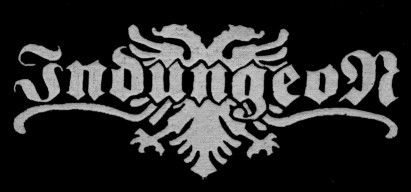 INDUNGEON
"Machinegunnery of Doom" CD
LINE-UP:
Cethulhv- Guitar
L.V. Managarmr - Bass
Mournlord - Drums and Vocals
Asmodeus - Guitar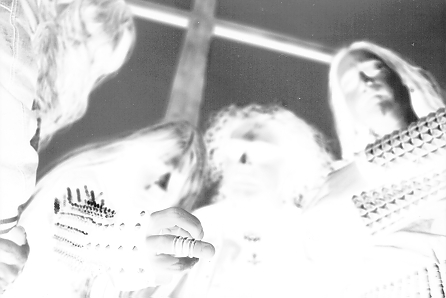 BIOGRAPHY:
Indungeon is a hobby project with members from Thy Primordial and Mithotyn. The band was formed during the summer of 1996.

After some months of rehearsal they entered Nidengate Studio in order to record their first demo, which included five songs. One of the songs was a cover version of Bathory´s legendary "Die in Fire". Before the official release of this untitled demotape, they sent out some copies to a few selected record labels, just to see what kind of response they would received, and in the very last days of 1996 they received a contract from Full Moon Productions which they agreed to sign. The demotape was never released.

The first mission for Indungeon as a new signed act to FMP, was to record two songs for the upcoming comp CD´s, " Tribute To Hell" and the "FMP Sampler". To get a better production, they decided to check out another studio. Hypersonic, in their own hometown was chosen, and the songs "In the ashes of civilization" and "Terror squad", was recorded during a weekend in January -97. The band was pleased with the result of this recording. So to record the upcomming debut CD at Hypersonic, was a natural choise for the band.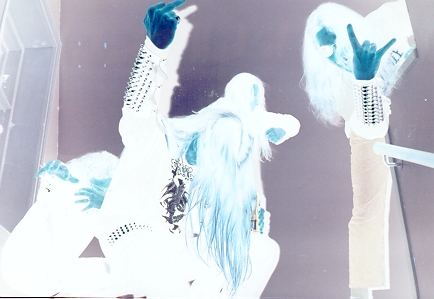 Armed with a lot of intensive practice they started to record their first CD, "Mashinegunnery of Doom" in early april 1997. A month later, the album was ready to be released.

The debut CD includes 10 songs of death/thrash metal inspired from the 80's with war inspired lyrics, or in short WAR METAL!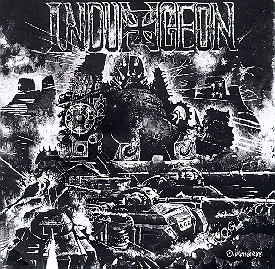 NEWS
Indungeon has recently recorded the second album which will be released by FMP sometimes during 99, under the title,
"The Misanthropocalypse".
More info can be found on their official homepage.


Homepage
Indungeon can be reached through following e-mail add:
indungeon@home.se
e-mail now





Indungeon
c/o Albrektsson
Vifolkagatan 11B
S-595 51 Mjolby
Sweden



Back


Latest News: INDUNGEON SIGN TO INVASION RECORDS - GERMANY.