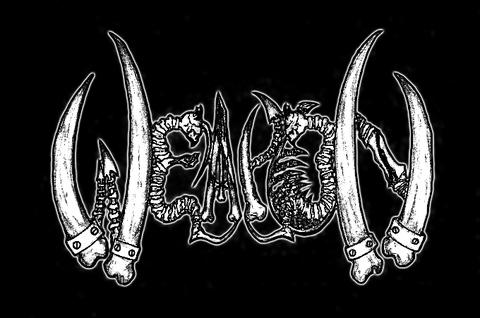 WEAPON
-Traditional Black Metal-
The realm of chaos ignites a flame within our hearts!
Lucifer beckons, and we, the Illuminated, rejoice on the putrid bones of the cremation ground:
"Cacophony! Black sun serpentine tongue!"
Tumultuous manifestation of The Permeating Force shatters the cosmos,
swallows the river of life.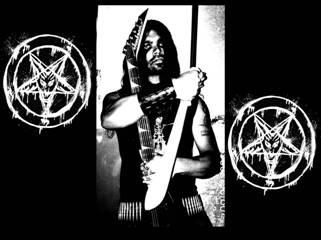 WEAPON was initiated in 2003 Anno Satanae by Vetis Monarch.
A Demonstration tape titled Within the Flesh of the Satanist was presented the following year.
Subsequently, 2005 Anno Satanae witnessed release of the acclaimed Violated Hejab 7" EP.
Sinister energies in the wake of 2006 A.S. sealed collaboration with Full Moon Productions. Offering of blood after well over 2 years is the Para Bhakti… Salvation 7" EP.
Weapon - MUSIC
Weapon
Para Bhakti... Salvation (FMP 045v)
Release date: January 2008

Arcan of Death - Drums

Agni Nethra - Bass

Menschenfiend - Rhythm Guitars

Vetis Monarch - Vocals & Lead Guitars

Limited to 1000 copies.

Tracks:

1) Archana

2) Para Bhakti... Salvation
Weapon
title to be accounced (FMP 0xxx)
Release date: Unknown 2008

Caustic, malignant Black Metal from Canada.
Weapon music samples Click Here to view.

Weapon official website and contact:
BLACK METAL IS SATAN... WEAPON IS BLACK METAL